Uncooking Club members enjoy:
✦ an all-access pass to literally every single raw food mini-course we have currently available (7+),
✦ regular challenges to keep you inspired,
✦ community connection inside of our private forum,
✦ AND invitations to our in-person and online get togethers*

*Of course, the in-person get togethers are optional, but as of March 2021 they are back on for friends who are happy to connect in person! They're in small groups when and where it is possible. Our next one is in April for locals in Massachusetts, where we have lots of foodie friends due to Éva living part-time in MA. We'll have one in Florida in May...

Wanna see some of the topics we cover?
✦ RAW for Breakfast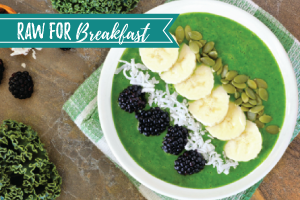 Ease into raw foods with 7 different raw breakfast templates + the tools and mindset to make it a habit! With parfaits, puddings, sensational smoothies, cereal, porridge, milk, milkshakes, and more…
✦ RAW for Lunch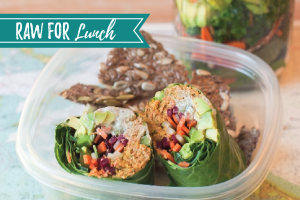 Sort out food on the go (travel raw with ease!) AND enjoy delicious guacamoles, wraps, pates, salads, and even several kinds of delicious raw "pasta"! Plus the Best Burrito EVER (I don't joke about burritos, friends!)
✦ RAW for Dinner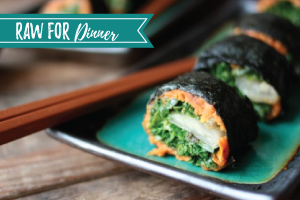 Deliciously satiating dinners, including creamy + warming soups, easy burgers, stuffed veggies, nori rolls, ravioli, lasagna, and more. The loveliest part is that it's all so very satisfying while also honoring your wellness. YASSS!
✦ RAW for Dessert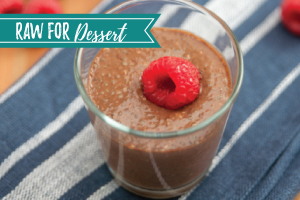 Gluten-free, Dairy-free, Taste-FULL Desserts. No one will even KNOW it's not junky! Enjoy truffles, brownies, cakes, puddings, mousse, parfait, chocolate, and even ice cream. Mmmm
✦ Uncooking101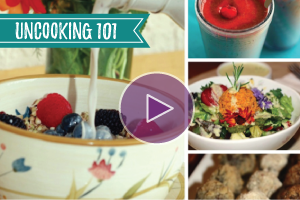 Our professionally filmed video series of the best recipes to have in your repertoire when starting raw, which also covers the basics of raw foods (like the difference between raw food and living food, veganism vs. raw food, how and why to even DO raw). It's super easy to dive in and so very inspirational!